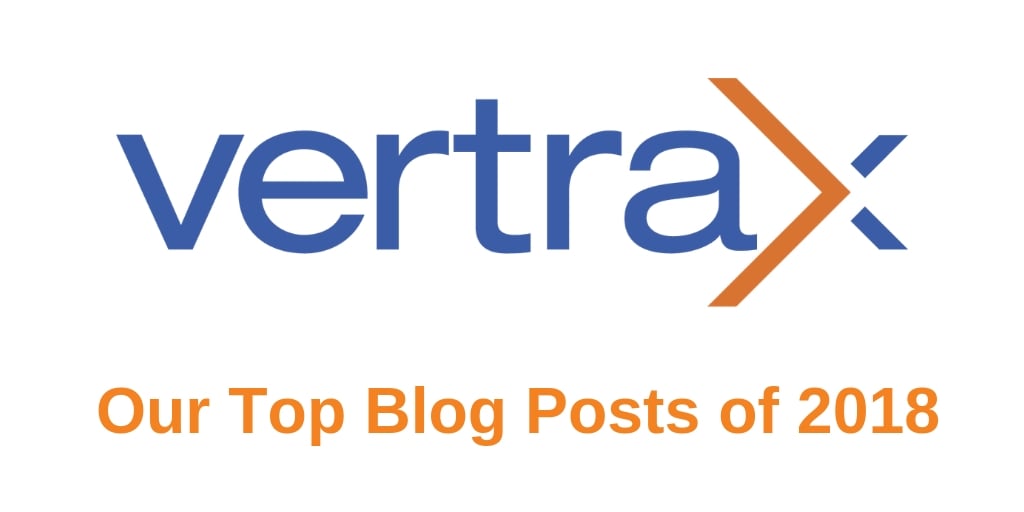 With 2018 coming to a close, we thought we'd take the time to share our top blog posts from this year. We had too many great posts to highlight here, so we compiled the most popular posts from the past year.
Consider these your must-reads to set the stage for success in 2019!
With the transportation industry rapidly changing, we wanted to create a playbook that will help educate and guide organizations through the industry. Learn everything today's fleet leaders need to know, highlighting industry problems, future trends, tools and strategies, and much more. You can also download the PDF version of the guide.
2. Why Transportation Companies Benefit from Amazon's AWS Cloud Services
Amazon Web Services (AWS) is the quintessential cloud services platform serving the largest number of companies. Using AWS any size company can expand computing power, store data, and help scale their business. 70 percent of companies in the US now use cloud technology for at least one aspect of infrastructure. Is your company on the fence regarding migration to the cloud? Consider these reasons why strategic companies are moving to the secure cloud.
3. The Benefits of SaaS For Trucking Companies with a Long-Term View
SaaS, or Software as a Service, is on-demand software using cloud storage. These programs work by providing a cloud-based solution for data and software. At the same time, companies using SaaS reduces the need to install, maintain, and manage traditional software onsite. As a result, more than 60 percent of all companies are using some aspect of SaaS. Consider these reasons why companies are choosing to adopt Software as a Service for their IT infrastructure needs.
4. How to Reduce Costs While Improving Fleet Management
The cost of operating a trucking fleet includes everything from truck and trailer purchasing and compliance, to fuel costs and payroll. But when is the last time to evaluated those operating expenses to see where you are spending the most money? Better yet, how often do you evaluate these expenses to see if you can reduce costs? This is vital if you want to stay relevant in the current trucking environment. Here we share some ways to reduce your costs while improving fleet management so your company can improve production in any market.
5. The Real Cost of Fleet Management Technology
The transportation industry is rapidly evolving and adopting new technology, but many people are still not convinced that the investment in new technology is worth it when there are so many other operating expenses. This aversion to new technology will eventually lead these individuals to an ultimatum — adopt the new technology or get left behind. Here we lay out some common objections to embracing new technology; if some or all of these apply to you, consider the following reasons for why modern transportation technology is worth your investment and how it can optimize your business.
---
Want to talk about any of these blog posts or how we can help make 2019 your strongest year yet? Contact us today!