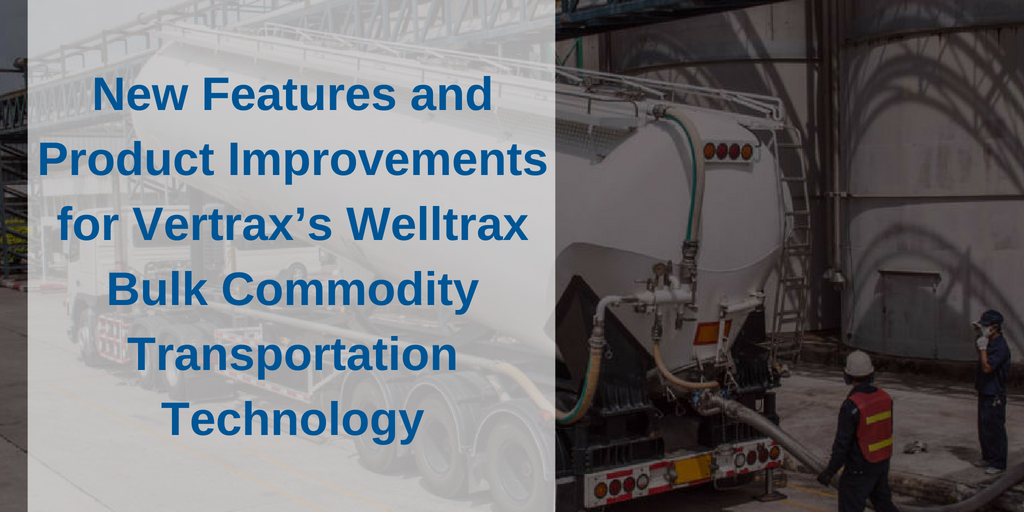 For bulk transporters in today's era of transportation and logistics, efficiency is key -- and there's no better way to reach peak efficiency than with the right technology at the fingertips of your drivers and dispatchers.

When was the last time you evaluated your technology stack or explored alternative solutions on the marketplace? If bulk transporters are locked into long-term contracts, they're often left behind. With stiff competition between transportation companies and technology solutions providers, products should be updated regularly and companies should be ensuring their technology meets their needs.

In February, Vertrax announced its move to a SaaS model and introduction of subscription-based pricing. Both its Welltrax and SmartDrops solutions will be available for no upfront cost and a competitive, flexible monthly subscription.

This change allows companies to avoid the "trap" of a long-term contract, to adjust plans as their fleet needs scale or shift, and to continually evaluate against the market. It allows us to make regular, easily deployable updates to drive innovation, meet market demands, and work to earn your business every month.

We're transparent (and excited) about what's ahead for both products; we recently explained some improvements in the works for SmartDrops, and here we highlight a few key updates under development for Welltrax, our solution for transporters hauling bulk commodities like crude oil, propane, sand, water, NGL, chemicals, gravel, and more.