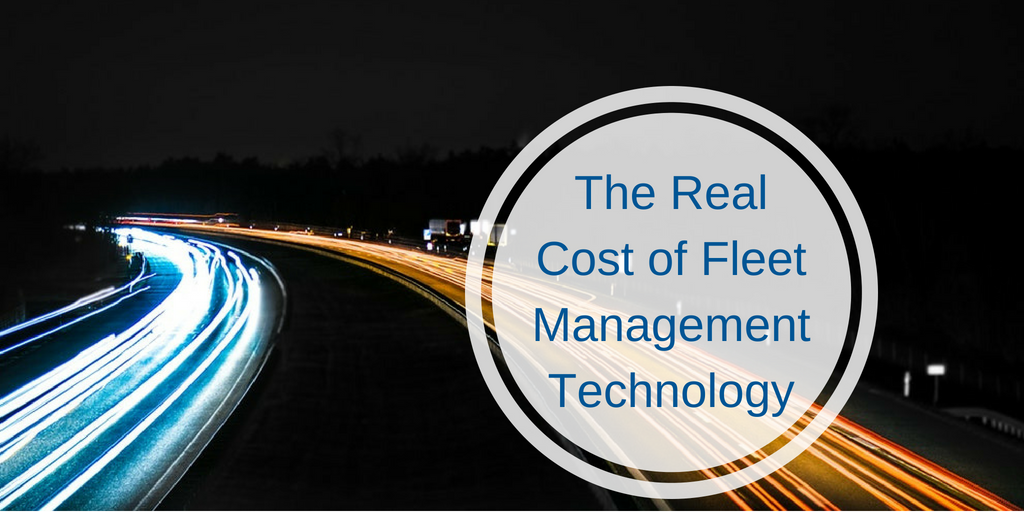 The transportation industry is rapidly evolving and adopting new technology, but many people are still not convinced that the investment in new technology is worth it when there are so many other operating expenses. This aversion to new technology will eventually lead these individuals to an ultimatum — adopt the new technology or get left behind.
Here we will lay out some common objections to embracing new technology; if some or all of these apply to you, consider the following reasons for why modern transportation technology is worth your investment and how it can optimize your business.
Objections to New Transportation Technology
If new technology is not adopted as it's rolled out, organizations will fall behind rapidly and it will be extremely difficult and costly to modernize operations down the road. With that being said, people still object to the new technology and believe that if they've been successful up to this point without it, there is no need. Some common objections are that the new tech will come with a:
Lengthy setup, disrupting operations

Steep learning curve
High initial costs for setup
High upkeep cost
Long-term contract


New Technology Advantages
While some of these objections are valid when contemplating working with certain transportation technology providers, if you find the correct one, none apply. Modern technology allows you to streamline and optimize your business, increasing your margins. New trucking industry regulations, such as the ELD mandate, are becoming more technology-centric, requiring you to modernize your operation in order to comply and increase safety.
Compared to other operating costs, the cost for implementing new and effective transportation technology is extremely low. According to this survey, diesel fuel accounts for roughly 39% of total operating costs, with driver salary coming in second at 26%. With the right technology, you can increase route density and decrease the distance traveled to each delivery or pickup point, drastically improving your margins. For example, Thompson Gas was able to deliver 17% more gallons with the same number of bobtails and travel 70,000 fewer miles by adopting SmartDrops technology -- read the full case study here. You are also able to schedule the correct number of drivers and trucks for loads by analyzing previous data, rather than taking a guess at how many you will need.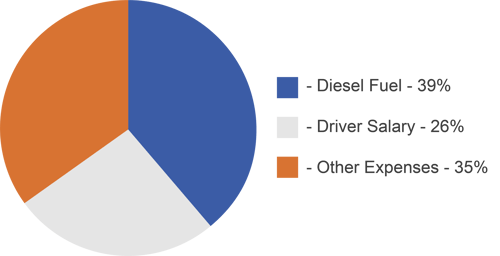 The emergence of the SaaS model, paired with the subscription model, has eliminated the worry of being locked into a long term contract with high upfront costs. Because the technology is hosted in a cloud, the new components can be implemented into your fleet with ease and with minimal downtime, allowing operations to continue per usual. Updates are made remotely, not requiring an individual to come on location and update the equipment. There is a much lower initial cost to adopting the technology, along with the option to end your monthly subscription at any point.
The right transportation technology can decrease almost every other operating expense that you encounter, resulting in an immediate and large return on your investment. Transportation technology is vital to ensuring your business' success, so you should conduct thorough research on the best options available.
---
We've put together The Agile Fleet Playbook to lay out problems the trucking industry is facing, research predicting future trends, and present even more tools and strategies to streamline and optimize your business. Download it here and be a step ahead of your competition.
Still not convinced that new technology is worth the investment? Contact us today to schedule a free demo and see how Vertrax can transform your business!