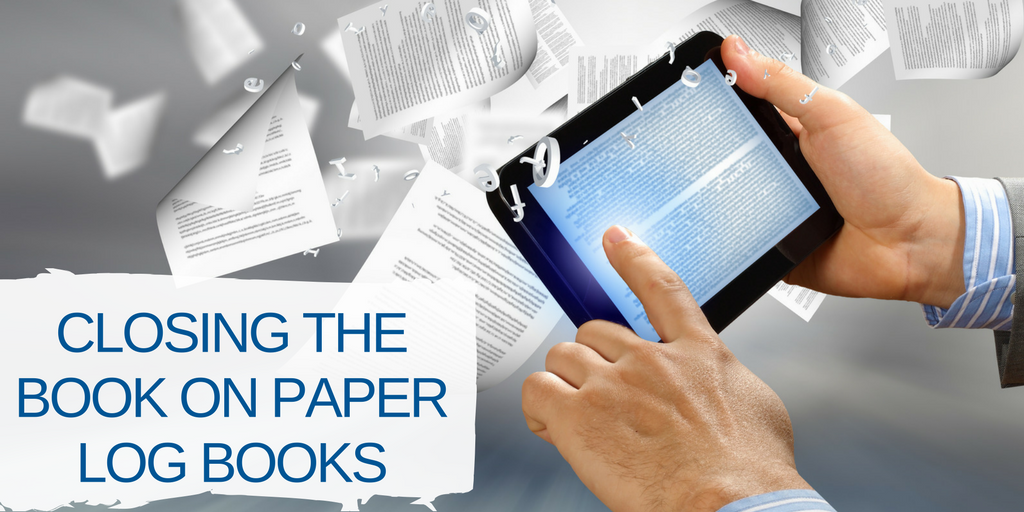 In the trucking industry paper log books are going, going, gone by December 2017. The Electronic Logging Mandate set forth by the Federal Motor Carrier Safety Administration states that all commercial truck drivers will use electronic logging devices in place of paper logs. To comply with this ruling, and to prepare your business for the future of trucking, check out the benefits of updating your trucking fleet now to meet these tech needs.
State of ELDs
While electronic logging devices are set to take place of paper log books, Bulk Transporter indicates that small fleets are far less likely to be prepared for the ELD mandate.
Small fleets with less than 250 trucks include only 33 percent of fleets who meet ELD compliance, while 38 percent have not made any effort to switch over to electronic logs.
Large fleets with more than 250 trucks indicate near compliance with 81 percent having fully complied, while the remaining 19 percent have started the process.
This shows a huge difference between small and large trucking companies in meeting FMCSA compliance. However, it doesn't matter how big or small the company, all commercial drivers that are regulated by the DOT must use electronic logs by December 2017.
How to Comply with ELD Rule
So that your trucking company doesn't come up short of compliance by December, start shopping for the right software solution today. Fortunately, transforming your fleet using software solutions is easy thanks to today's technology. Programs have been streamlined and reevaluated to best suit the needs of logistics teams. You will easily find the right system that meets FMCSA requirements, which according to LP Gas Magazine include:
On-duty and off-duty hours of service record keeping
Retaining documents for drivers for at least six months
Editing capabilities for drivers
Tracking devices equipped for truck engines
Ready for your software to do the tracking for you? -
Additional Benefits of Using Sophisticated Software
If you own a trucking company that does not have to file paper log books, i.e. your drivers do not cross interstate lines or leave a 100-air mile-radius, then should you switch to intelligent fleet management? The answer is up to you, but by managing you log books with the right technology you stand to gain in several areas of your business. Intelligent fleet management software offers:
Optimization of your fleet to save time and money by implementing technology
An easy to use platform that is simple enough for all drivers and dispatchers to access
Highly customizable software that you can personalize according to your fleet's needs as your business expands
Properly managed systems allow you to reduce the number of steps needed to complete a delivery. Instead of handling everything from route selection to driver notification on your own, your updated program tackles these tasks for you. This frees up your fleet management team so they can work on more pertinent and timely issues, such as securing new clients and orders for deliveries.
Moving Forward With Properly Managed Log Books
An automated program also reduces user error, making for a more efficient fleet. Since the computer system tracks for mistakes and alerts the driver or manager to questionable entries, there is fewer opportunities for drivers to overlook possible errors. In the eyes of the Department of Transportation, automation also reduces the ability for drivers to fabricate or amend their hours of service log records. This is the main reason the FMCSA is requiring truck drivers to move to electronic logging devices, which feature automation at its finest.
While the trucking and transportation authorities are just now implementing the Electronic Logging Device Rule, we can anticipate a growing dependence on automation software in the future. If you want to stay ahead of the curve, commit to automated software programs for your fleet management system.
Eliminating paper log books is just one of the many strategies for streamlining your business. Check out The Agile Fleet Playbook to learn more about problems the trucking industry faces, research predicting future trends, and the best strategies and tools to optimize your business.