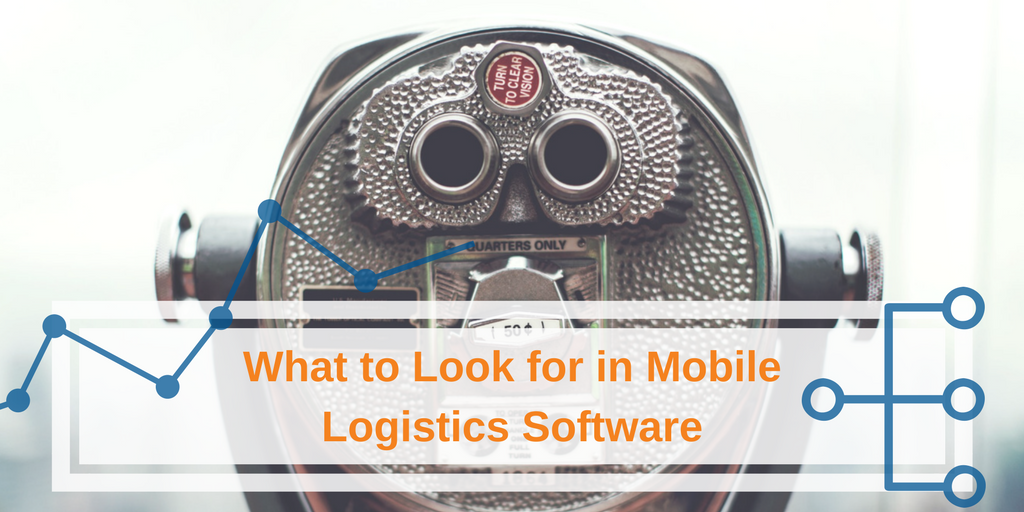 When you are in the crude oil and bulk commodity industry, your focus is on precision. Your logistics team must be precise in their deliveries and communications. Everything is based on timing, so any slack in the system can cost your business big bucks. This is where mobile logistics software lends a helping hand. By using a well developed system by a logistics tech provider you can ensure precision at every step of the way for your business. Curious of how this type of system would work? Here is a step-by-step approach to how you can transfer your existing system into one that is digitized, automatized, and all around more efficient.
Step by Step System
If you want to increase your efficiency start by setting up a system. Handle every step of the logistics processes in a systematic way, so there is no guesswork day after day and between employees. Here are the steps to work with:
Establish a standardized method for handling each step of the logistics chain

Automate and make importing data easy

Communicate with dispatchers, truck drivers, and customers in a central station where everyone is on the same page

Use information and pull reports including invoices that are compiled from the system
Let's work through each step in the process and show you how you can benefit from mobile logistics software.
Creating a System
The first step is to create a system that works for your company. Depending on your logistics needs you might include your dispatchers, drivers and contractors. Your system may feature regularly used pickup and delivery locations. You may include a standardized rate sheet for customers. Everything that you use on a regular basis should be included in this system. Once you have compiled the information you can use mobile logistics software to put it all together.
Importing and Automation
A system is only as good as its functionality, which is why you want to choose professional logistics software. Now, how do you use the system to take advantage of its benefits? Examples include load entry by single or one-off loads, or via mass import using an existing spreadsheet. You might need to split up a load, for which your software should be adept at performing this task.
With your system in place, put it to the test of real-world action to see what it can do for you. You also want to be able to automate certain functions that you use regularly. This will save you a ton of time with everything from load scheduling to invoicing. Automation also eliminates ticketing errors that can be costly and embarrassing.
[DOWNLOAD] The Guardian case study to discover how Vertrax was the right solution for them.
Communication and Dispatch
A good mobile logistics system will allow you to communicate with ease. From emailing customers regarding drop-offs to sending out driver shift information, you want to be able to do everything through your system. This includes dispatching deliveries to your drivers. Your system should also be setup to provide optimized routing and GPS fleet tracking, all within the click of a button.
Reviewing and Reports
At the end of the day, workweek, quarter, and calendar year, you need to be able to compile reports and analyze data. The use of big data is revolutionizing bulk transportation trucking companies. Thanks to your use of mobile logistics software, you are already one step ahead. Your system needs to be able to pull, compile, and evaluate data—big data—that is gathered from every step in your logistics system.
---
If your logistics software can do all of this, then you are in great shape. If not? Check out Welltrax Bulk Commodity Trucking Software.