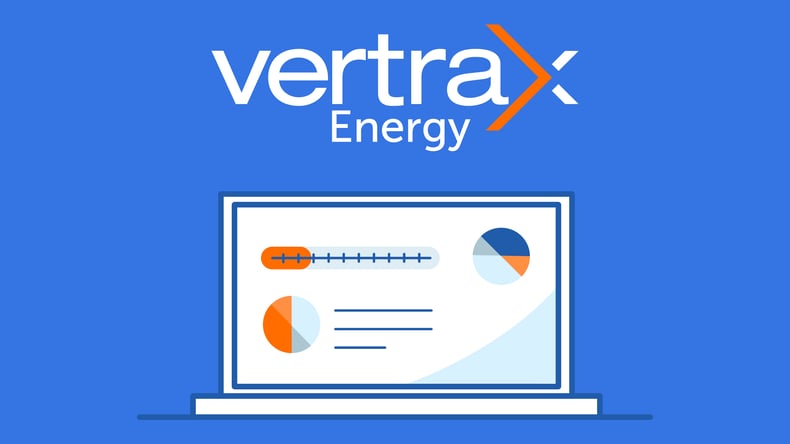 New Haven, CT December 8, 2020 - Vertrax, the leading cloud-based software solution provider serving the upstream, midstream and retail downstream segments of the Oil & Gas industry, today announced the release of its new cloud ERP solution, Vertrax Energy, a powerful and mobile business management solution. Built on Acumatica's future-proof platform,Vertrax Energy is the first ERP solution developed from the ground up by oil and gas industry experts with decades of knowledge and experience. From top to bottom, Vertrax Energy provides unparalleled visibility, accountability, and ease of use.
When asked why Acumatica was the ERP platform of choice, Vinny Mullineaux, CEO of Vertrax said, "Acumatica was a no-brainer. We needed a flexible and scalable platform to meet the needs of our market. With Acumatica, you know you are getting the most innovative technologyout there." Acumatica is consistently ranked highest in Usability by Nucleus Research and G2 Crowd, and noted as highest in Customer Satisfaction by Gartner in its Magic Quadrant for Cloud Core Financial Applications.
While other ERP platforms in the industry work as on-premises solutions, Vertrax Energy is 100% fully native AWS cloud-backed. On-premises platforms rely on physical servers, softwarelicenses, and IT staff/vendors for maintenance. The major drawbacks to on-premises environments include serious risk of data loss and significant costs to manage. With 100% AWS cloud-based infrastructure Vertrax Energy provides 99.9% guaranteed availability, complete disaster recovery and the strongest level of security. There is also a significant financial benefit as the costs are more affordable and predictable.
Vertrax Energy is loaded with features and functionality to help businesses streamline and automate their core business operations with real-time data insights and visibility. Vertrax Energy capability highlights include:
100% native AWS Cloud Solution built on Acumatica's market-leading ERP platform

ERP application combining financial management and back office functionality

Single-cloud database that can be accessed anywhere and anytime from any device

Total asset level security and 99% uptime with AWSFully integrated Financial Management including general ledger, accounts payable/ receivable, cash management, inventory management, tax management, fixed assets, payroll, reporting/analytics

A robust back office including sales orders, contracts, payments, inventory, customer management/CRM, field servicesCutting-edge micro-climate weather-based forecasting component

Full integration with our industry leading Transportation Management Systems

"The deep-level of commitment that Vertrax and Acumatica have for our customer's success is what makes the alliance so powerful, said Jon Roskill, CEO of Acumatica. "We put our customers at the forefront of everything we do."

"We pride ourselves on being highly innovative and "ahead of the curve" when bringing technology evolution into both the Oil & Gas software technology platforms and the operating platforms adopted by our customers," Mullineaux said. "This will be a solution rather than an impediment to businesses trying to streamline their finance and operations."With a proven implementation with a top 12 U.S. based propane supplier, Vertrax Energy is now available. For more information on Vertrax Energy, visit www.vertrax.com/energy.
About Vertrax
Vertrax, is the leading provider of Supply Chain Management solutions within the oil & gas bulk liquid distribution supply chain. From the upstream & midstream bulk hauling of crude oil, water, NGLs, refined products and chemicals to the "last mile" downstream /retail delivery of refined oil & gas products to sonar-based liquid inventory measurement/ management focused on residential and commercial consumers & suppliers and ERP to the entire supply chain – our solutions drive optimization and never seen before visibility, value-add analytics, and insight.With built-in Blockchain, IoT and Amazon Web Services (AWS) integration, Vertrax stands out against the competition in terms of breadth of solution and native cloud benefits.
Media Contact
Sue MacGregor
Director of Marketing
203.921.9473