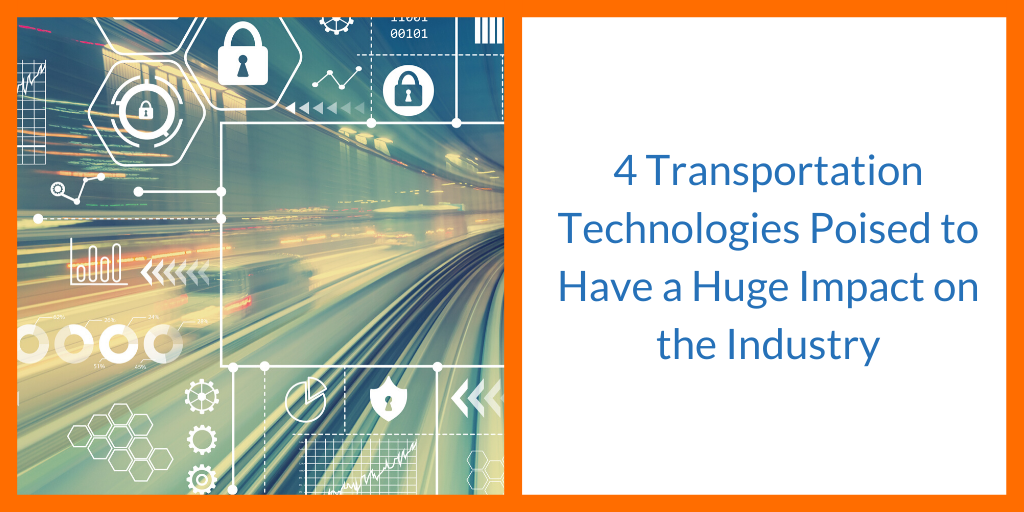 The trucking industry is rapidly advancing in terms of the technology being developed and tested. With each new year comes new technology with claims that it will "revolutionize the industry." However, many of these technologies haven't been fully vetted and will inevitably be abandoned or rolled back to development for many years.
With all of the noise, it's difficult to know which technologies are the real deal and which ones will fall short. To help, we've narrowed down the field and identified the four technology trends that already have a strong proof-of-concept and look to be on the precipice of becoming fully adopted in the industry in the near future due to the many advantages they afford.
1. Autonomous Vehicles
Artificial Intelligence is a hot technology that many industries are investing their time and money into advancing, and the trucking industry is no different. While many drivers are wary of the technology and the impact it may have on the workforce, the U.S. Department of Transportation (DOT) got in front of the curve in 2018 by releasing a document titled "Preparing for the Future of Transportation: Automated Vehicles 3.0," along with recently releasing a follow-up piece titled "Ensuring American Leadership in Automated Vehicle Technologies: Automated Vehicles 4.0."
While autonomous trucks are already being tested in multiple states, the industry is still five to ten years away from them being rolled out for commercial use. You can learn about the automation principles that the U.S. DOT will base their policy-making off of, as well as the varying levels of automation, in this blog.
2. Blockchain
Blockchain is a decentralized, indestructible ledger that records and tracks business assets. These assets can be either tangible, like oil and gas, or intangible, like copyrights and branding. This technology allows all parties to participate in a ledger and have full visibility into the entire supply chain. Read a full breakdown of what blockchain is and the key overall business benefits in this recent blog of ours.
Due to the complex nature of the transportation industry and the many touchpoints that assets and commodities go through from beginning to end, blockchain technology is an ideal solution to allow for full visibility. Specifically for fleet management, five major benefits are:
Streamlined Payment Systems
Improved Transparency
Smoother Administration Workflow
Increased Accuracy
Cut Costs
In terms of the oil and gas supply chain, blockchain can revolutionize all three main sectors: upstream, midstream, and downstream.
Vertrax is proud to be partnered with IBM to bring a revolutionary blockchain-based logistics platform for the oil and gas supply chain to market.
3. Electric Vehicles
Electric cars are common now in everyday life, but electric semi-trucks are not. While electric semi-trucks have long been touted, they have never really been feasible — until just the past few years. Vehicle giants Tesla, Daimer, and Volkswagen — among many others — are in a race to develop these electric vehicles.
With the fluctuating fuel prices that make up nearly 25% of the operating costs of fleets, the shift to electric could mean big savings. After making the transition to an electric fleet, while it may be fairly costly to do so, the long-term benefits for both operating costs and the environment will most likely be substantial.
4. Platooning
With the rapid advancement in the way vehicles are operated, tracked, and powered, a new possibility that amplifies all three is becoming a reality — platooning. According to the European Automobile Manufacturers Association (ACEA), platooning is "the linking of two or more trucks in convoy, using connectivity technology and automated driving support systems. These vehicles automatically maintain a set, close distance between each other when they are connected for certain parts of a journey."
This new strategy allows for the reduction in fuel consumption and emissions, and can also be used for electric vehicles when they are commonplace. The combined line of trucks allows for wind resistance to be mitigated as well as increase safety on the road due to the single lines of large vehicles that are more predictable rather than trucks scattered across the roads.
---
These four technological advancements are certainly not going to be the only ones in the near future, but we believe they will have the biggest impact on the industry as a whole. The way the industry is moving, old ways of operating will soon be cast to the wayside in favor of much more efficient and scalable technologies.
Vertrax is proud to be at the forefront of many innovative technologies. We offer a suite of supply chain management solutions that can revolutionize your operations and add to your bottom line. Click on a solution below to learn more or contact us today to set up your demo!