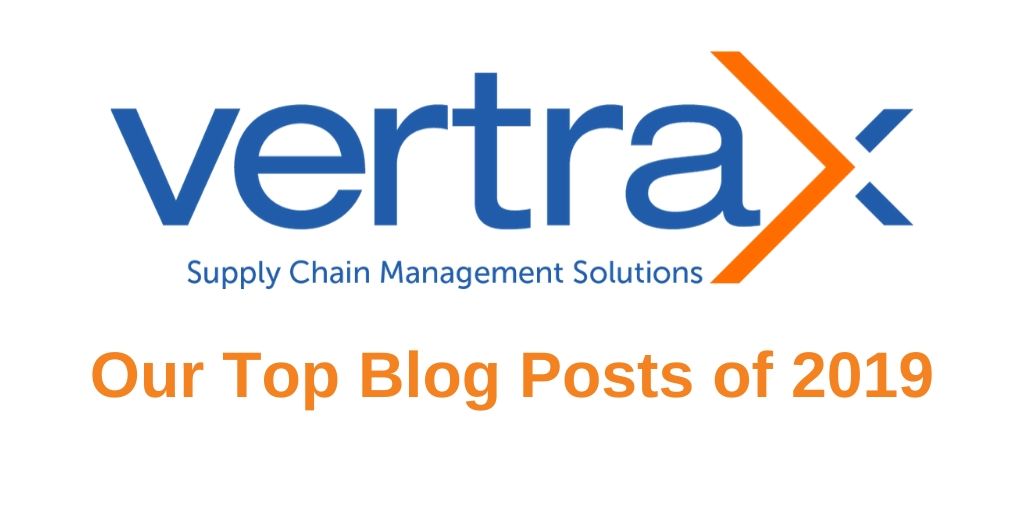 2019 was a spectacular year for Vertrax with the launch of 2 new products, as well as major improvements to our existing ones. With the year coming to a close, we thought we'd take the time to share our top blog posts from this year that highlight these launches and more.
Consider these your must-reads to set the stage for success in 2020!
Wondering why the cost of trucking has been increasing for the past decade? Check out the annual analysis report by the American Transportation Research Institute to gain an insider look on the operational costs of trucking. Read more »
Earlier this year we had the honor to announce Vertrax's blockchain partnership with IBM! With this solution, we are able to gain more visibility into the complex supply chain that has many participants. Read more about our relationship with IBM. Read more »
This past summer, we deployed our Vertrax Tank Monitoring Service — the only true sonar remote tank monitoring device and service. Vertrax Tank Monitoring Service eliminates the need for "Read Ready Gauges" and allows for a meaningful and scalable deployment for any tank, of any age, in any condition, at any location. You can still sign up for our pilot program here. Read more »
From limited battery life to inaccurate read ready gauges to varying tank conditions, there are numerous challenges one faces when implementing remote tank monitoring. We dive into all of these and more as we explore the implementation challenges and the effect they can have on your organization. Read more »
In a three-part series, we take a deep dive into the many benefits blockchain holds for the complex segments of the oil and gas industry: upstream, midstream, and downstream.
Read part 1 »
Read part 2 »
Read part 3 »
---
Want to get a jump on 2020 planning and set your business up for your best year yet? Contact us today to learn more about our suite of solutions that connect your oil and gas supply chain, driving optimization and providing never before seen visibility, value-add analytics, and insight.