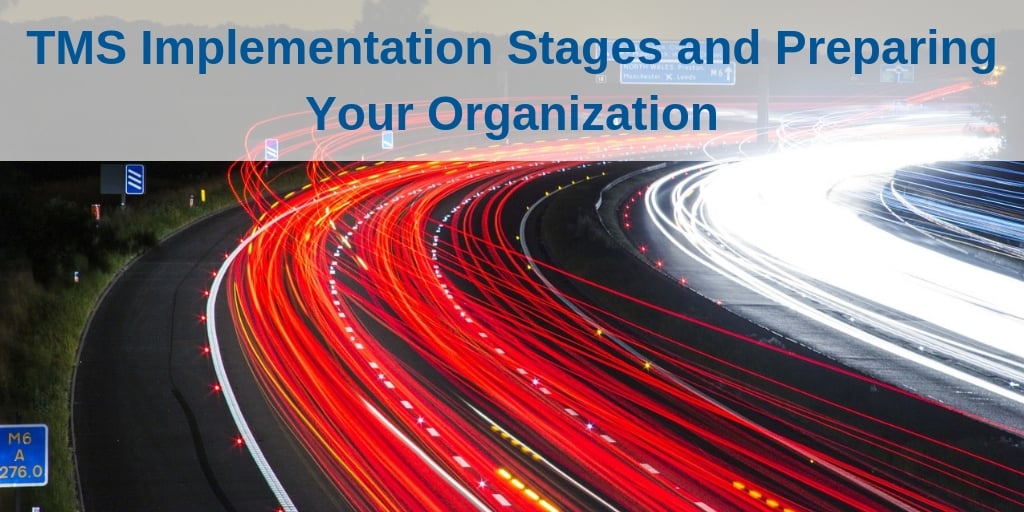 In order for organizations to be successful in today's rapidly changing and fast-paced transportation environment, it's essential for them to be connected and integrated with the entire supply chain. To do this, a quality transportation management system (TMS) is needed.
However, implementing a new TMS is no small task. To help, we've laid out how to prepare your organization to make the transition and the stages of implementing a TMS.
Preparing Your Organization
The key to a successful TMS implementation starts with preparing the entire organization for the change. The transition affects everyone at the organization, from drivers to the back office, so it's very important to prepare.
Some people at your organization may push back on the change because they're used to the current system. To combat this, inform them why the change is necessary and how it will benefit them. Implementing a quality TMS has the potential to accelerate the company's growth, increase profits, and make everyone's life easier at the organization -- such as by eliminating manual tasks.
Developing a change management plan is also a great strategy to ensure that the transition goes as smooth as possible. This plan defines the roles and responsibilities of all people involved with the transition and lays out what key milestones need to be met in order to keep the project on time and on budget.
TMS Implementation Stages
Once your organization is prepared for the transition to a new TMS, it's time to actually start implementing the new platform. Here are the typical steps in implementing a TMS system:
1. Project Setup
In the first step, you identify which TMS your organization will go with based on your needs. From here, it's important to identify an internal project champion that will lead the implementation from your organization's side. Then, do an assessment of the needed versus available resources for the project and establish the timeline for go-live.
2. Scoping
Work with your TMS provider to identify the unique requirements that your operation has and document the processes and how the TMS will be used. This documentation includes screenshots of key screens in the system, processes for load management, etc., and will be used in the training stage and as a future reference point.
3. System Setup
This stage involves the heaviest lift in terms of implementation. The documented model in stage two now becomes an actual configured product. The TMS can also be integrated with other systems at this point to make it even more powerful.
4. Troubleshooting
Now that the TMS is set up, it's time to test the functionality and ensure that everything is working as intended. Bugs are worked out in the system and processes are optimized. You should also check to make sure that all functionality that was agreed upon is in place.
5. Training
With the TMS system fully set up, everyone that will be leveraging it will need to be trained on how to properly use it to its full capabilities. It's important to get everyone familiar with the system, so demonstrating with specific, real-world scenarios is a great way to ensure people are familiar with the TMS. The documentation created in stage two is also a valuable training resource.
6. Go-Live
The final stage of implementation, the TMS system is pushed live and you have now fully transitioned to it. It is adopted by the whole organization and if you're using a different TMS system it is sunsetted. From here, the system is fully operational.
---
Implementing a new TMS system can be a painful transition if you don't prepare your organization for it ahead of time. It's essential to speak with employees as to what benefits this transition will bring and ensure them that it will help make their lives easier.
At Vertrax, our implementation process is streamlined and simple. Contact us today to get started on your transition to Welltrax or Smartdrops!