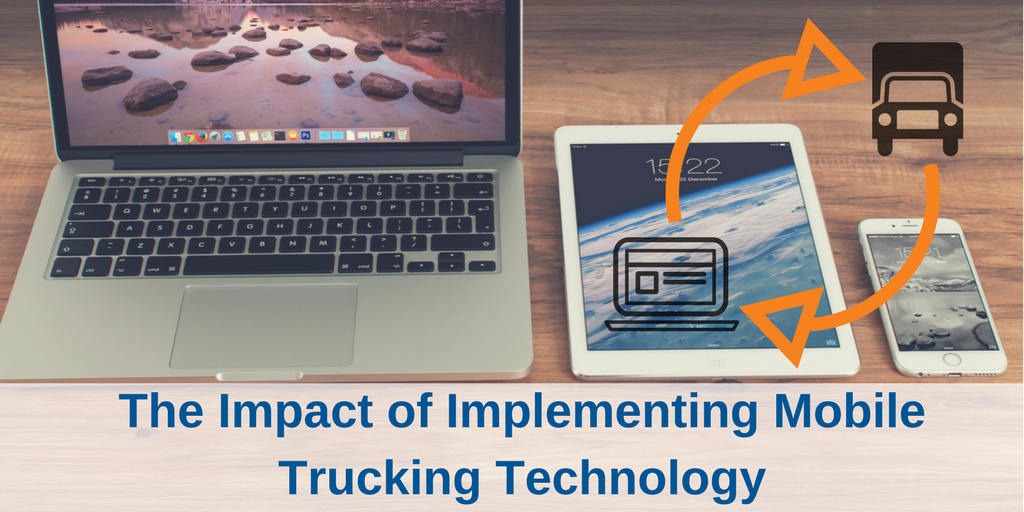 Trucking companies across the industry are finally coming to terms with mobile trucking technology. Take JB Hunt Transport Services, a major player in supply chain solutions and trucking. In April 2017 the company announced it was investing $500 million in technology over the next five years. Everything from cloud infrastructure to AI (artificial intelligence) technologies are moving front and center for trucking firms.
To further define our focus, trucking technology is the application of computer tech to the supply and logistics environment. Not only is it a cost saving and efficient move for the fuel and bulk commodities transport industry, but trucking technology is disrupting the way logistics teams do business--and that's a great thing.
Benefits of Mobile Trucking Technology
Mobile trucking technology includes onboard commuting and wireless communication systems. This tech is most commonly noted with electronic logging devices. However, that's just the tip of the tech iceberg. Let's talk about the many ways that mobile trucking technologies are changing the trucking and logistics methods—for the better.
Optimize Truck Routing and Navigation
One of the first types of mobile trucking tech was in the form of trucking GPS systems for navigation. These portable and one-off devices have been replaced by in-cab navigation systems included in new model trucks. Trucking businesses in the fuel and oil commodities industries have also focused on including truck routing and navigation with on-board computing.
But routing using GPS only gets drivers so far. With mobile trucking software your dispatchers can determine routes using GPS tracking that is reported back to your centralized system. What if you need to send a driver on a one-off delivery, or to a new destination mid-route? Mobile tech allows your dispatchers the flexibility of making that happen without having to spend countless hours and wasted miles trying to coordinate a new route when the driver is out on the road.
Interested in learning more about what real-time technology can do for your dispatch team? Click here.
Boosting In-Cab Communications
Talking on the phone and texting are illegal for commercial drivers according to federal regulations by the Federal Motor Carrier Safety Administration. Yet being able to communicate with your drivers, especially in the case of dispatchers, is vital. This is where mobile trucking technology has an impressive role. It keeps drivers safe while also allowing dispatchers to communicate with their fleet operators.
According to Inbound Logistics UPS developed one of the first mobile communication tools way back in 1991. Known as the Delivery Information Acquisition Device (DIAD), this ensured drivers stayed connected to their home base, even if Wi-Fi signals failed. While the tech has come a long way since then, this just goes to show how trucking companies have been using mobile technology with substantial gains for years now.
Providing Better Freight Rates
Did you know that you could increase your rates by using mobile tech? Fleet Owner reports that mobile tech for billing and invoicing reduce costs and prevent errors. In fact, the use of mobile tracking solutions showed a cost reduction of 8 percent for companies they surveyed thanks to improved accuracy with reports. This cost savings equates to improved freight rates when you pass these savings along to your customers. If you are struggling to keep customers because your competitors are outbidding you, the use of tech software could put you back on the leaderboard for your customers.
Better yet, you are in a position to increase dispatcher and driver pay when you are saving nearly 10 percent using mobile tech for invoicing. And that's only the beginning. Consider other ways you can implement mobile tech and start shaving your costs all the way across your supply chain.
---
Did the impact of implementing mobile trucking technology spark your interest? Discover what Vertrax can do for your company here.