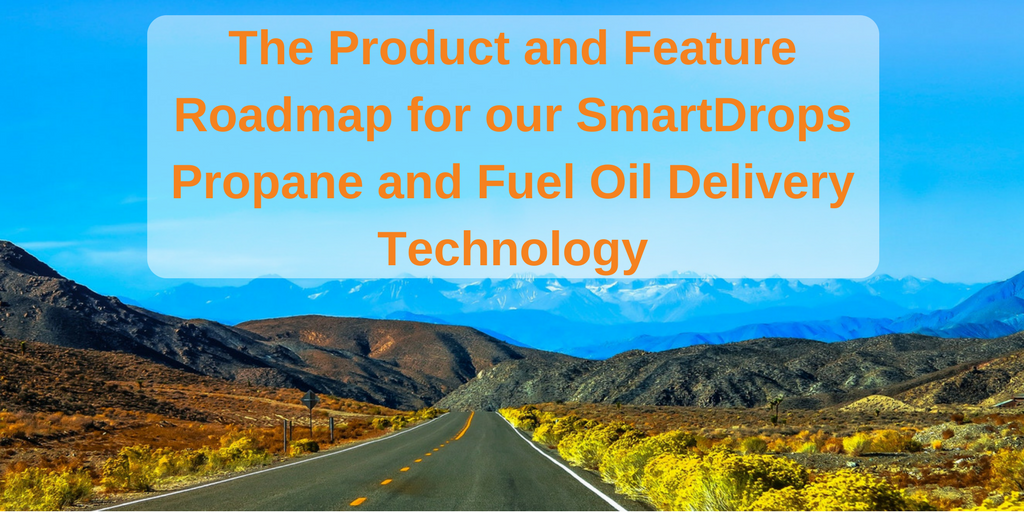 In an era of changing regulations and rapid innovation in transportation routing and technology, it's essential to stay ahead of the curve in the industry.
We've been aggressively pursuing opportunities for improvement in recent months, announcing both a shift to Amazon's AWS cloud hosting and an option for SaaS subscription-based contracts on our SmartDrops and Welltrax market offerings.
But those advancements are just the beginning -- our leadership team has been meeting regularly to chart out what's ahead. These ideas stem from a mix of requests from our current customers and prospects, careful study of how companies utilize the software, and a birds-eye view of what's ahead in our industry.
For our SmartDrops retail propane and fuel oil delivery technology -- our longest-running market offering -- updates in the works include improved mobile app and portal functionality, advances in efficient mapping and routing, a cylinder exchange program and more.
We've listed some of the key enhancements in the pipeline on our SmartDrops product roadmap page, and will share more details about those updates below (some we can't talk much more about while they're under development, but we'll can talk more about specs, timeline and details if you fill out the form on the page)!
Here are a few of our focus areas in the months ahead:
App and Alert Improvements
Our SmartDrops mobile app for drivers and portal for dispatchers will both be improved in the coming months, making for an even more user-friendly experience on both sides of the relationship. When business conditions arise, fully configurable alerts will ensure your team and key stakeholders are notified -- preventing disruption and reducing inefficiencies.
The net result -- time savings, streamlined routing and delivery that improves your bottom line.
Customizable KPI/Performance Dashboard
In addition to the app improvements, our dashboard and reporting capabilities are undergoing enhancements as well. Through customization, you can gain a better understanding of business insights.
Within the current iteration of SmartDrops' customized reporting, organizations have the ability to view driver manifests, maps, directions, resources deployed, per delivery cost, actual versus projected by route and by stop, planned route summaries and other valuable information.
Propane Service and Cylinder Tank Exchange
Our final focus area regarding product improvements is continuing with the buildout of our current cylinder exchange program -- this is a popular request from organizations managing deliveries through SmartDrops. Some details on what's already been updated are available on our SmartDrops web page. We'll also in the future be offering propane service from qualified technicians, streamlining your operations more broadly from the current setup.
---
We're thrilled about what's ahead for retail fuel oil and propane delivery with our SmartDrops technology leading the way in market innovation. Not only are we driving improvements now, but we're planning to keep making enhancements into the distant future, listening to customer feedback and requests to build an even better end product that follows market needs.
Keep an eye on this space for a similar update on our Welltrax technology for bulk commodities, and let us know if you'd like to see SmartDrops in action or talk about what's it the works!