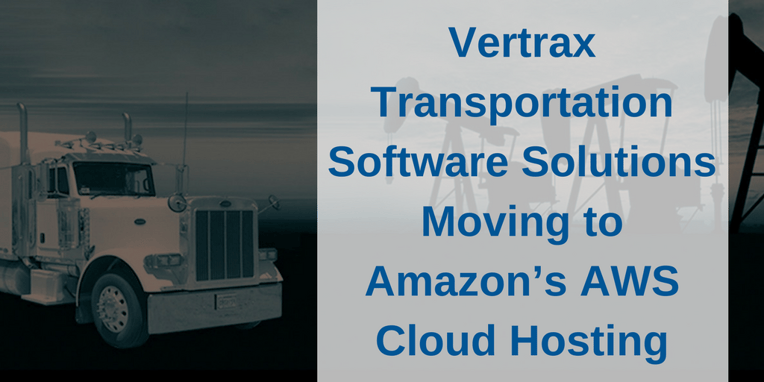 It's official: We're moving our transportation software solutions to Amazon's AWS cloud!
Advantages in reliability, uptime and performance made it clear that an Amazon partnership for hosting was the right decision for Vertrax's fleet management software and the trucking industry, according to Vertrax CEO Vinny Mullineaux.
"With the AWS cloud, customers can expect industry-leading up time and security to ensure they're getting the most out of their technology," Mullineaux said. "It's better, it's faster, and I expect it to have a dramatic business impact for our current and future customers."
All new Welltrax and SmartDrops customers will on board supported by Amazon's AWS cloud.

With 70+ percent of US businesses using cloud technology, and 56% of companies working on transferring more of their IT to the cloud, there's never been a better time to look to the cloud for business transformation. Here's more on the benefits of being on the AWS cloud.
Interested in seeing a demo of our technology solutions? Contact us to set one up.