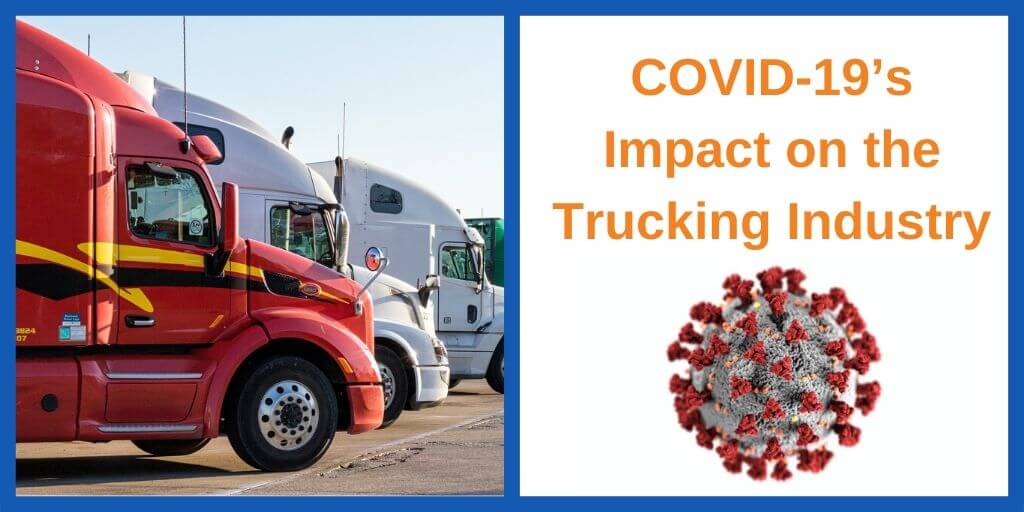 The COVID-19 pandemic has had a huge impact on the US economy and every sector has been affected. With all of the shelter-at-home orders, social distancing, and business closures, life in the interim is dramatically different.
The trucking industry is the backbone of the economy, especially during times such as these. According to the American Trucking Association, the industry employs 3.5 million drivers that deliver more than 71% of all freight tonnage — valued at $10.4 trillion and generating almost $800 billion in gross revenue.
The American Transportation Research Institute (ATRI) and Owner-Operator Independent Drivers Association (OOIDA) conducted a joint research study in order to see the impact that COVID-19 is having on the trucking industry.
In this post, we break down their findings a bit further and add our own insights. The respondent demographics can be seen below, and all stats not cited in this blog are from the ATRI and OOIDA's joint study.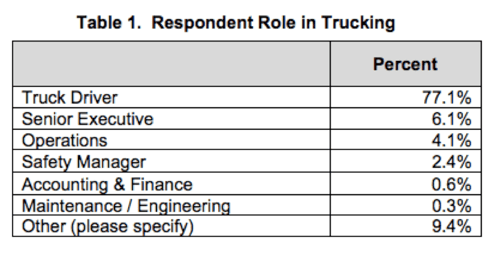 Source: ATRI & OOIDA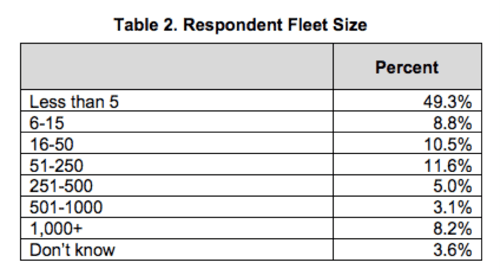 Source: ATRI & OOIDA
Regulations
With everything going on, it's no surprise that some regulations have had to be relaxed and others put in place to have some clarity.
The Cyber and Infrastructure Security Agency declared truck drivers as essential critical infrastructure workers, so they are allowed to continue to work and not shelter-at-home.
Another big change is to the Hours of Service rule which the FMCSA issued an Emergency Declaration. The FMCSA states that "none of the hours of service regulations apply while the driver is engaged with providing direct assistance under the emergency relief exemption." Frequently asked questions about this declaration can be read here.
The FMCSA has also issued a "three-month waiver and extended the validity of commercial driver's licenses (CDL) and commercial learner's permits (CLP) that expire between March 1, 2020, and June 29, 2020," according to American Trucker. The Transportation Security Administration has also extended hazardous materials endorsements that expire between March 1, 2020, and July 31, 2020, for 180 days.
All of this is to allow drivers to stay on the road and keep delivering the essential goods that the US needs.
Travel Length and Time
Since the pandemic started, the average trip length of drivers has decreased by a fairly wide margin. "Local" trips — trips less than 100 miles — increased 10.4%, while "long-haul" trips — trips more than 1,000 miles — decreased by 10%.
While the direct cause cannot be identified from the survey data, it can be inferred that "movements of international containers decreased at the same time that fleet operations recalibrated to moving essential consumer goods from local and regional warehouses to retail establishments."
The average trip length before and during the pandemic can be seen below.

Source: ATRI & OOIDA
In line with the decrease in trip length, it's no surprise that drivers are experiencing faster travel times not just because of the shorter trips, but also because of the decrease in traffic congestion. In fact, 88% of respondents said that they experience "much shorter" or "somewhat shorter" congestion delays since the pandemic started.
Freight Volumes/Demand
The pandemic impacted different sectors and commodities in different ways in terms of freight volumes and demand.
Overall, almost "50 percent of respondents described freight levels as 'somewhat lower' to 'much lower' than pre-pandemic levels." However, 28% responded that freight levels are about the same, and 22% said that they are "somewhat higher" to "much higher." One can hypothesize that these trucks are moving medical supplies and consumer goods.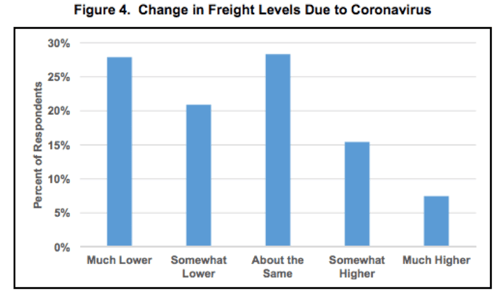 Source: ATRI & OOIDA
In terms of commodities, refrigerated trailers saw demand increase due to the increased demand in consumer goods, and 33.5% of tanker/hazmat trailers saw "much lower" demand because of the number of commuters off of the roads.
Pandemic Preparedness and Changes
When respondents were asked if their company had a disaster response plan in place before COVID-19, 45% said that they did not. However, if this data is broken down by the number of power units, it becomes clear that smaller fleets were much less likely to have a plan than larger.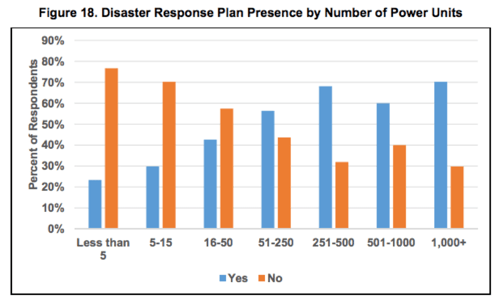 Source: ATRI & OOIDA
Respondents were also asked if they believe the COVID-19 impacts on industry operations will be temporary, more than 35% said yes.
---
It's important for businesses to adapt in order to get ahead of the disruption and keep operating at a level as close to normal as possible, but we know this is much easier said than done.
As just a small action to try and help your business as much as we can, Vertrax is offering new Welltrax and Smartdrops partners the option to defer monthly service payments for 90 days.
Hopefully, this will allow you to build up cash flow as you establish a new level of operational efficiency, as well as streamline your supply chain to help the customers you serve.