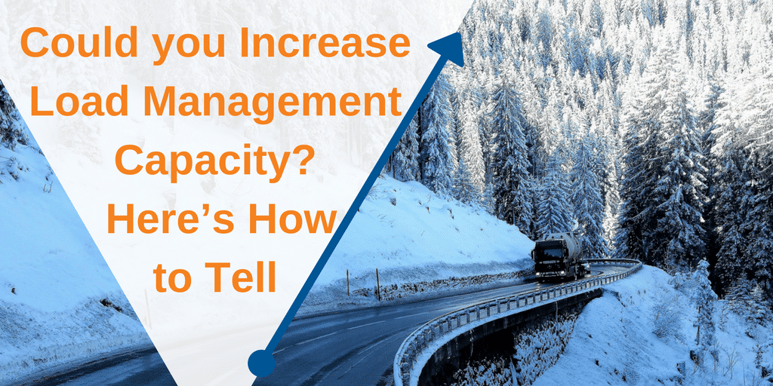 In the transportation industry, loads are your bread and butter. The more loads you take on, the more money you stand to earn. However, there is a balancing act that occurs between loads and freight management. Overloading your drivers leads to disruption in the workflow due to overlapping delivery times and too tight turnarounds. If you are interested in increasing your load management capacity in a healthy manner, here are a few methods to assist you along the way.
Follow Compliance Regulations
Trucking is regulated by the Department of Transportation along the state levels, under the watchful eye of the Federal Motor Carrier Safety Administration. Everything from getting a commercial driver's license to roadside inspections and hours of service rules are doled out by the FMCSA and monitored by the DOT. As a trucking company manager it is your priority to maintain a working knowledge of trucking regulations, as well as complying with all rules by these authorities.
But this goes a step further. You also need to identify any regulations in the related shipping industries of your customers. For example, if you are working with a chemical waste shipper, it is your duty to understanding hazardous materials regulations, such as proper placarding and record keeping. By understanding and complying with all applicable regulations, you minimize the time spent on handling out-of-service equipment and unhappy customers because loads are late due to failed DOT inspections. This gives your logistics team the ability to focus more on building up your customer base through great customer service and on time deliveries as proof of your professionalism.
Use Back-Office Automation
Speaking of customer service, there is another roadblock preventing your team from offering the best service possible. Every hour spent on back-office duties, such as filing paperwork or searching for misplaced documents, is time taken away from interacting with and marketing to customers. Yet paperwork is mandatory to ensure all regulations are in order for drivers and shipments. So how are you going to reduce this load?
Start with automating your invoicing for drivers to get bills out to customers faster and more efficiently. Add fuel tickets and bills of lading to your automated trucking system, while saving all of your documentation electronically. This sets you up to have a database that provides the most efficient filing capabilities so you can find what you need in just a few clicks of a mouse. This helps you keep your information up to date, while also minimizing the amount of time shuffling paperwork for your staff.
Check out the New SmartDrops product updates...could be what your company is looking for!
Focus on Flexibility with Drivers
In the trucking industry, if you do not have quality truck drivers on your payroll, then your business is as good as gone. You must have truckers to haul freight loads, which means you need to be able to accommodate these drivers. The way the market is right now, with ultra-high freight demand and a shallow pool of experienced drivers, you cannot afford to treat your drivers with less than the best. They will simply find a new trucking company to work for.
The trick is to be flexible when handling loads. Understand that a driver only has so many on-duty hours in a workday. Also, situations like traffic, construction delays, and bad weather happen and are out of their control. In such a scenario, handle the situation from the logistics side and keep the customer or shipper informed. Use tracking software to help ease their mind when deliveries might be delayed. Another way to reduce life from interfering with deliveries is to give longer lead times for deliveries. This allows the driver to plan their route and determine their availability more accurately.
Use Predictive Freight Management
Along these lines are predictive freight management methods. When drivers and logistics teams can better predict routing and delivery times, this ensures you can provide a more accurate quote for customers. By incorporating load tracking systems and back-office automation, you have all of the data needed to analyze and report on better freight management solutions.
You can determine more accurately how long a delivery takes for a particular customer or route. From there you can break down the best times of the day and week when these shipments should be hauled in order to reduce transit time. It is all about using the data you have easy access through via your automated load management system.
Be Honest and Professional
When you combine driver flexibility with data management you gain the tools to be more professional in the transportation business. You have the information and insight to how your trucking fleet operates so that you can make tweaks and overhauls to get loads delivered without hiccups and on time, every time. This all boils down to being a professional carrier in the trucking industry.
Shippers, customers, and even truck drivers want to work with carriers that offer professionalism. This allows all members of the operation to align in their goals of getting more loads delivered in the least amount of time. By providing your team with everything necessary to make this happen, you ensure longevity and success for your business.
Take Away Knowledge
If you are ready to increase your load capacity while maintaining the integrity of your trucking business, then start with these main aspects:
Automate your back-office systems

Use automation to analyze your deliveries, driver schedules, routing, etc.

Maintain flexibility with your truck drivers

Run a professional trucking business
These four steps will help you go from a slagging load capacity to one that exceeds your expectations for the year. At the same time, you will not be overextending your truck driving fleet including drivers and equipment because you have done your homework. By incorporating the lessons available through big data that your company has, you can improve capacity while minimizing any growing pains. Technology is great when applied to business needs. Contact your leading mobile transportation software provider at Vertrax today to learn more about trucking automation.