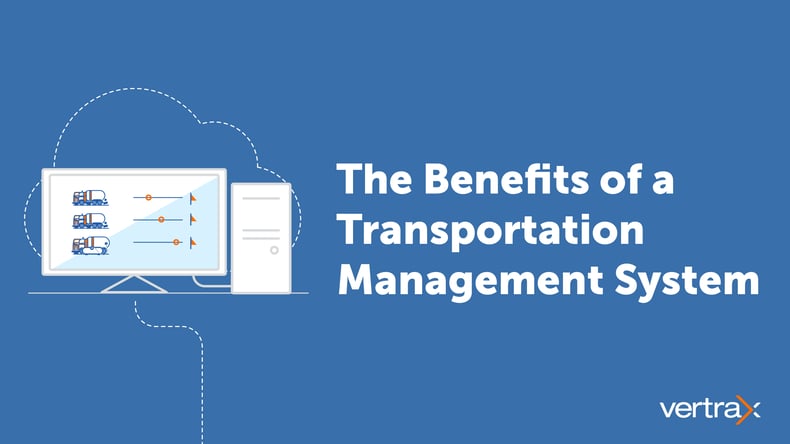 The oil and gas industry is catching up with even the savviest startups. Top brands are adopting software to streamline their logistics and supply chain management processes. With this technological progression, transportation management systems continue to grow more and more popular.
What is a transportation management system (TMS)? A TMS is a cloud-based technology solution that allows companies to manage all transportation activities of their fleet operations. This technology is designed to eliminate manual, paper-based processes and automate processes to run operations more efficiently.
If your company is looking to stay competitive and modernize its fleet operations, investing in TMS software is a great place to start. Not only will TMS improve your day-to-day operations, it also provides significant benefits to your bottom line.


Top 5 Benefits of Transportation Management Systems
Let's explore some of TMS software's most effective benefits for fuel companies.
Streamline Fleet Operations
Transportation management systems help you manage both outbound and inbound freight. They offer help with everything from planning to delivery performance tracking.
Your team can use TMS software to:
-

Plan inbound and outbound fleet movement
- Manage load management tasks, including mass load importing and driver shift emailing
- Track deliveries in real-time
Your team will quickly see positive results from using a centralized platform to manage fleet operations. One source of truth for your operational activities—as opposed to countless spreadsheets—helps your team get organized fast.
Optimize Resource Use
Transportation management systems offer tools that help with resource management. They can drastically improve the efficiency of your resource use.
TMS software can:
- Suggest the most efficient fleet routes based on hard data
- Automatically sort loads and drivers to maximize loaded miles and minimize deadhead
- Meet present and future staffing needs with intelligent driver shift scheduling
Optimizing resource use can have a significant impact on your fleet and business. By knowing exactly which resources to use, how to use them efficiently, and when to use them, your team can reduce unnecessary resource use and increase cash flow.
Simplify Administration
Back-office paperwork is critical to the day-to-day operations of your business. Transportation management systems make it easy for your team to manage all tasks in one easy-to-access location.
Your back-office team can use TMS software to:
- Send delivery schedules to drivers automatically
- Capture signatures and record key paperwork
- Calculate and distribute payroll and invoices
- Communicate with drivers directly
Managing administrative duties from a central platform is already a massive time-saver for your team. Adding automations saves even more time—and increases the overall accuracy of essential documents.
Improve Customer Service
All the benefits that your business enjoys will help your customer satisfaction levels, too. Many transportation management systems offer additional features just for your customers' benefit.
TMS software can empower your customer service agents to:
- Provide your customers with a permission-based customer portal, including live updates
- Store customer information and history in easily-accessible files for quick customer service
- Offer automated notifications to keep customers in the loop
Not only does TMS software benefit your fleet and business operations directly—it helps your team improve customer service, too.
Provide Transparency Into Performance
The better data your platforms can provide, the better idea you'll have of your fleet's performance. And once you know exactly how your fleet is performing, you can make strides to improve it.
TMS software can:
- Track all driver, freight, and customer data
- Allow you to create unique KPIs for your brand
- Offer clear charts and graphs for data analysis
Transparency into performance increases your leadership team's access to reliable business intelligence. With increased business intelligence, they can make well-informed decisions that are destined to succeed.
How to Choose Your TMS Provider
Any transportation management system will help your company—but a top-notch solution can revolutionize your fleet and business. Look for a TMS provider with all of the above features.
A TMS provider that goes above and beyond will also provide:
- An intuitive user interface for limited training
- Mobile phone or tablet capabilities for easy access
- Configurable reports and interfaces for optimal performance
TMS solutions that meet these requirements, like Welltrax and Smartdrops, will ultimately help your business streamline fleet operations, improve customer service, and boost your bottom line.
Interested in trying out a transportation management system for your fleet? Wondering about the function of transportation management systems in your business? Contact us today to set up your free demo.